Australian Light Aircraft Championships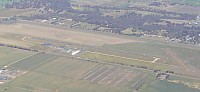 Hosted by the Echuca Moama Aero Club
Next March (2023) the Echuca Moama Aero Club will      host the Royal Federation of Aero Clubs of Australia's Australian Light Aircraft Championships at the Echuca Aerodrome.
Contestants arrive on Tuesday the 7th of March. Practice Day is Wednesday with the Competitions getting under way on Thursday the 9th of March until Friday afternoon. On Saturday there is competition between Australia and New Zealand (Wings International) followed by a BBQ lunch.
After lunch, there will be a Northern Victoria/Southern NSW Aero Club Forum at the EMAC Club rooms followed by a Presentation Dinner Saturday evening at the Echuca Workers Club.