Echuca/Moama Youth Expo 2017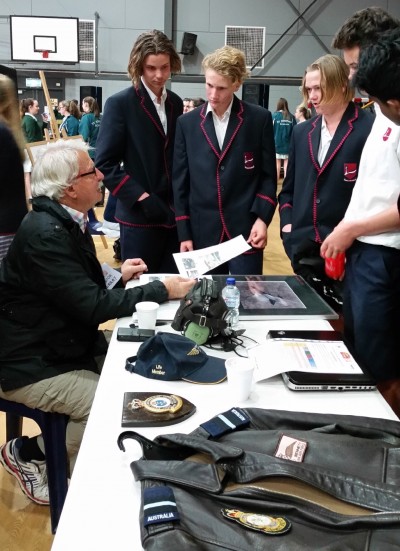 Five schools attended the Expo
from 9.30am through to 2.30pm.
Schools represented were, Echuca College, St Joseph's College, Moama Grammar, Echuca Specialist School and River City Christian College. Students were from years 8 through to years 10.

We handed out about 50 flyers
and talked with many students. A lot of interest was directed towards Mike, who had his RAAF flying suit and leather pilots jacket, which created a lot of comments.
Mike's expertise on the RAAF was invaluable, as well as his direction towards the Echuca Aero Club.

It was a fun day, so let's hope we see a few students come and visit us at the Club.
Murray LANYON, President.